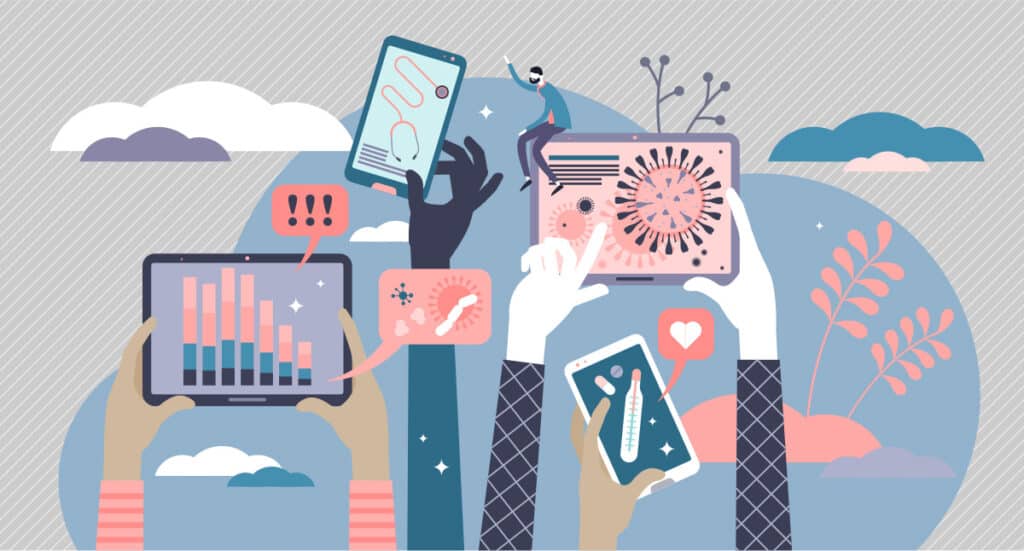 Long COVID has had devastating effects for the 1.4 million Canadians that are currently or have experienced the syndrome. Studies show that symptoms can last at least 18 months for some people. The multitude of symptoms range from severe debilitating life altering health effects to milder symptoms. These symptoms may include mental health, cognitive issues, cardiovascular health, gastrointestinal issues, pain syndromes, insomnia, headaches, and post exertional malaise. The list of potential symptoms is exhaustive for the patient and their caregivers. The vast array of symptom presentations demonstrates that the covid virus attacks multiple organ systems.
The availability of treatments for Long COVID are limited. This is especially true for patients with severe debilitating fatigue. However, a UK study published in 2021 demonstrated that patients undergoing hyperbaric oxygen treatments showed clinically significant improvement in energy levels and cognitive function. This study also points out that hyperbaric oxygen has already been proven to be a safe and beneficial treatment for patients with chronic fatigue syndrome. A second 2023 doubled blinded placebo-controlled study from Israel demonstrated that hyperbaric oxygen significantly improved the cardiac function in patients with Long COVID.
For patients that present with gastrointestinal symptoms, further stool analysis may be warranted. Studies have shown that the gut microbiome is altered in Long COVID patients. Identifying the alteration in the good and bad bacteria can offer specific treatments options. The naturopathic doctor can then prescribe the appropriate herbal antibacterial, prebiotic and postbiotic formulations to help the gut recover.
Mental health and hormonal disruptions are common Long COVID symptoms with debilitating effects. Studies have shown that some Long COVID patient's neurotransmitters and hormones have been altered contributing to the mental and emotional symptoms that patients are experiencing. Again, testing helps to identify abnormal levels of neurotransmitters and hormones. These results help to develop specific treatment recommendations.
Mitochondrial dysfunction is another factor that may contribute to Long COVID symptoms. A 2023 study demonstrates that the coronavirus may initiate a reaction in mitochondria that puts the body into a chronic inflammatory state. This study further suggests that antioxidants such as NAC and glutathione can help to restore normal mitochondrial function. In a second study published in 2022, NAD+ is highlighted for its critical role in cellular energy production in the mitochondria. However, covid infections can deplete NAD+ and, therefore, contribute to the lasting effects of the infection. This study goes on to suggest that the intravenous infusion of NAD+, which again has previously been demonstrated to improve symptoms of chronic fatigue syndrome, can be used to accelerate the recovery of Long COVID.
Treatment regimens should be multi-faceted, as Long COVID symptoms range across many body symptoms. Fundamental to a naturopathic approach and functional medicine, patients are unique in their symptom presentation and therefore we must develop a plan to deal with the individual needs of each patient. 
References
https://science.gc.ca/site/science/en/office-chief-science-advisor/initiatives-covid-19/post-covid-19-condition-canada-what-we-know-what-we-dont-know-and-framework-action
https://www.escardio.org/The-ESC/Press-Office/Press-releases/oxygen-therapy-improves-heart-function-in-patients-with-long-covid
https://www.ncbi.nlm.nih.gov/pmc/articles/PMC8806311/
https://www.ncbi.nlm.nih.gov/pmc/articles/PMC10179190/